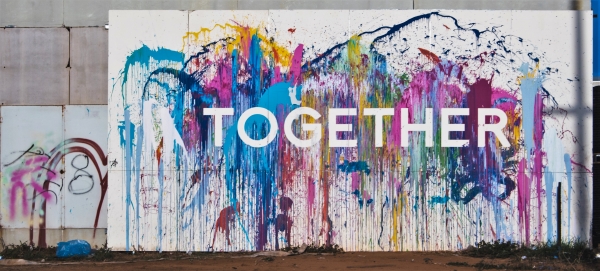 Dear friends
Just an update about this weekend.  On Sunday we have a service in church 11-12midday where we complete our series about Jesus in Mark's gospel.  There'll be activities for younger ones during the talk.
Usually its café church on the first Sunday of the month but since we've had a few cafes recently we are going to do it later in the month, possibly on the 8th.  We'll do communion on the 15th May (3rd Sunday) as usual. And just a heads up that next week is the Leeds half marathon so some roads will be closed, some of you may want to cheer on the runners.  The church building will be accessible still.  More details to follow.
Beacon café isn't happening this week to give the helpers a break on bank holiday Monday but it will be back on the week after. Stepping Stones, our new toddler group has its second session next Tuesday 10am -11.30.  Do let us know if you'd like to come along or pass it on to those you know who might be interested so they can get in touch.
We are getting together all the current information that we know about house groups so I can let you know about this very soon.  If you want to join a housegroup or you feel God is calling you to start a new one or if you meet with others and think it could be a some kind of house group where others could join then do get in touch with me. 
Building relationship, discipleship and sharing with others in a safe environment really helps…(Hebrews 10:24-25).  In this new season some people are maybe sensing the importance of connecting with a group again after a long time or some are maybe thinking it for the first time.  If you want some resources, do let me know.
Finally, thanks to those who took part in Tuesday's meeting.
Shelley
Tomorrowm you can join us either in the building or on the MBC YouTube channel at 11am.