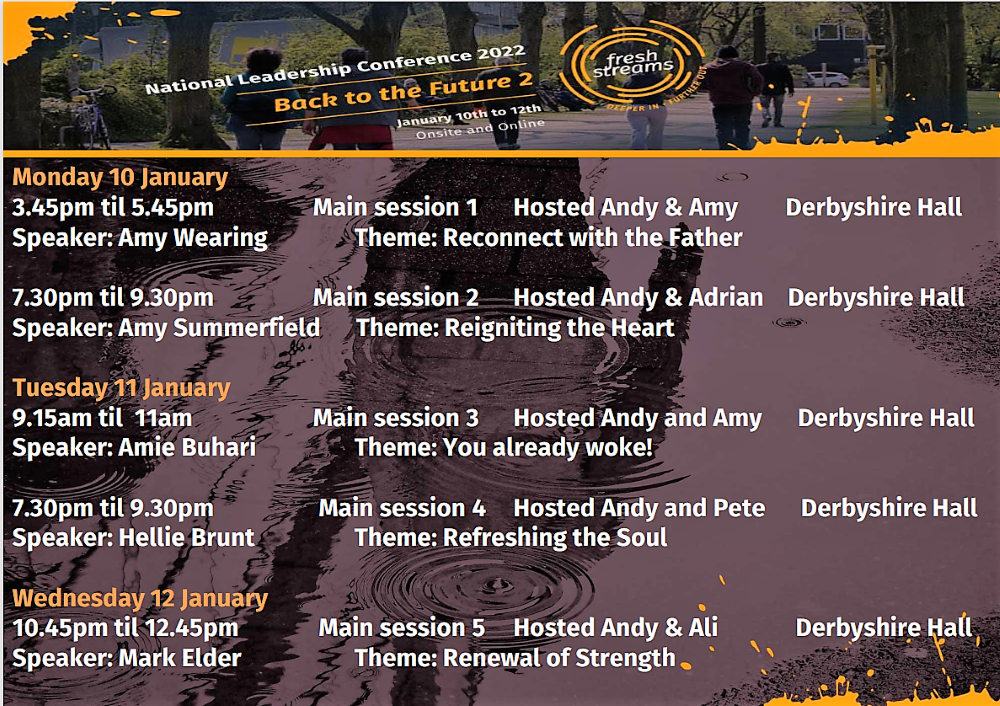 Fresh Streams is a three-day long conference which each January ministers, leaders, elders, deacons, worship leaders, youth and children's workers attend in order to be inspired and invigorated.  
This year, following on from 2021 the theme is Back to the Future 2 which will build on and continue to use Jeremiah 6: 16 as its key text "Stand at the crossroads and look; ask for the ancient paths, ask where the good way is, and walk in it, and you will find rest for the souls."
Shelley and a number of your Leadership Team have already signed up to attend the conference, either in person or online, which is once again being held at The Hayes Conference Centre, in Derbyshire.
With MBC's search for new vision on the horizon just one look at the conference schedule shows us that Fresh Streams really is a God given opportunity to step out in faith, to open our hearts and minds and to await whatever it is He sends our way.
You can find out more about Fresh Streams, and see the full three day programme of main events and seminars by going online and visiting Conference 2022 – 10–12 January 2022 (Mon–Wed) – Fresh Streams