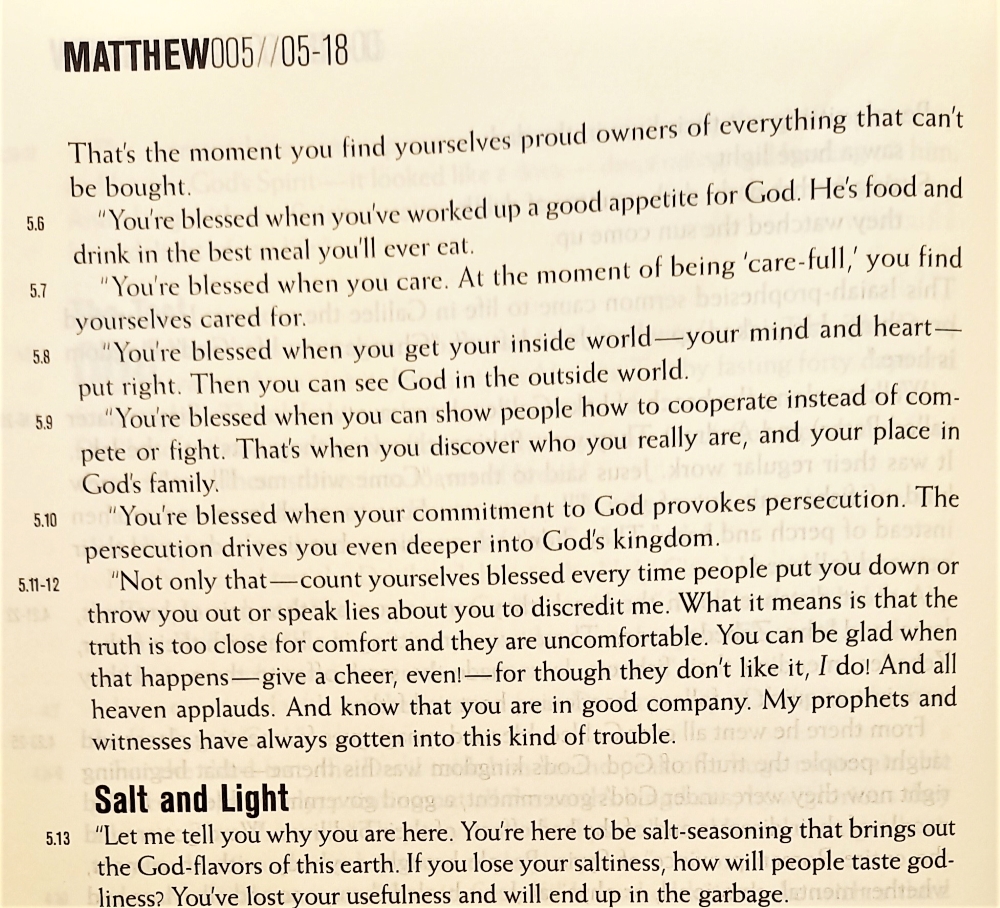 Blessed are the persecuted 10 The Beatitudes Matthew ch5 
"How enriched you are when persecuted for doing what is right!  For then you experience the realm of heaven's kingdom. How blessed you are when people insult and persecute you and speak all kinds of cruel lies about you because of your love for me. So, leap for joy—since your heavenly reward is great. For you are being rejected the same way the prophets were before you." Matthew 5 v 10-12 
During Covid lockdown periods last year we were not able to meet in our church building for a time, but for many Christians in the countries on the Open Doors World Watch List Top 50 countries where there is persecution, meeting in a designated church building is simply not an option. In many countries, to be a Christian is dangerous. Many Christians do not have the luxury of a building, as they meet covertly, in small groups, and often in the open at secret locations. In some countries, where there is persecution, increased surveillance measures are taken both inside and outside of their meeting places, or their buildings and churches have been closed or demolished by the authorities. Those becoming Christians, may be accused of bringing shame on their family, their community, their culture, and their heritage, and this may lead to the loss of entitlement to education, to employment, essential identity documents, a home and even to imprisonment and loss of life. Isolation is a common problem for many persecuted Christians and yet Jesus says that these people are blessed, that they are enriched, and that they should leap for joy that they have the privilege of suffering in this way. This is a very hard call! 
This week a Chinese bookshop owner will be jailed for seven years for selling Christian books – mainly Bibles.  Chen Yu, the owner of Wheat Bookstore was sentenced in Linhai City Court, in the Zhejiang province of eastern China. He had sold more than 20,000 books to 10,000 customers before being charged with "illegal business operation". In China, it's currently an offence to carry out religious activity without the express permission of authorities. Alongside his prison sentence, Chen Yu is being made to pay 200,000 yuan – approximately £23,000. The books sold by Chen Yu include those written by Pastor Wang Yi, who has been accused of "inciting subversion or state power". The Pastor was jailed for 9 years in 2019.Premier Christian News 
Jesus acknowledges that by following Him and His way this will bring us into conflict with a culture and society that does not recognize His values. This testing of our faith, the lessons and the rewards that persecution, conflict and challenge bring are for now, in the present, but also for the person with his eyes on the future, the heaven that is to come. 
"He is no fool who gives what he cannot keep to gain what he cannot lose" Jim Elliot A Christian Missionary who with 4 others, were killed in Ecuador in 1956.  
PRAY We pray for those who are persecuted for their trust in you. Give them your peace, your strength, reassurance, joy and hope. We pray for your church in China, India, Iran, North Korea, Nigeria, Israel and the countries known to Open Doors. Thank you, Lord, that your church is not a building but the men and women who love and seek to serve and follow you. But we thank you for our building and we pray for fresh vision and opportunity to use it for your kingdom.