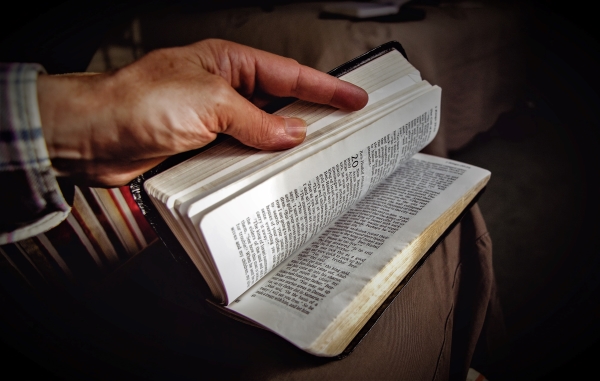 If you are a little like me, you may sometimes half listen to what someone is saying or perhaps misinterpret or misread a significant message. This is not a good thing to do and is certainly not 'active listening'. It is easy to 'fit' a message into what we think it should be based on experience or logic. In the days leading up to His death, Jesus had explained to His disciples and followers that He would be betrayed, killed but would rise again from death. On Easter Sunday, it was Mary and the women at the tomb who were the first to 'remember' what Jesus had told them about resurrection, and for this to truly impact their lives. 
The men said to them, 'Why do you look for the living among the dead?  He is not here; he has risen! Remember how he told you, while he was still with you in Galilee: "The Son of Man must be delivered over to the hands of sinners, be crucified and on the third day be raised again." 'Then they remembered his words. Luke 24 v 2-8 
Then Jesus appeared to the gathered disciples in Jerusalem and said to them, 'This is what I told you while I was still with you: everything must be fulfilled that is written about me in the Law of Moses, the Prophets and the Psalms.' Then he opened their minds so they could understand the Scriptures. Luke 24 v 44-45 
Jesus had tried to prepare them for this very moment and now, the truth, the reality and the impact of His resurrection was dawning on the disciples and followers. They were remembering and their minds would begin to be opened to understand the scriptures. They were at the beginning of a journey of remembering and discovery, mulling over all that they had heard, weighing everything up and absorbing what they had seen, heard, and received, with the help of His Holy Spirit. Their memories and accounts would be carefully compiled and written down for the benefit of others and eventually for us. The purpose of their Gospel accounts was that others might hear, understand, and have life in His name. 
But these are written that you may believe that Jesus is the Messiah, the Son of God, and that by believing you may have life in his name. John 20 v 31 
We have a wonderful gift in our hands- the Bible. Even with poor memories, we can be continually reminded of God's words and meet with the living Jesus. The Holy Spirit is there to help us to understand and to remember. The young Timothy was advised to keep on searching the scriptures. 
You must go on steadily in all those things that you have learned and which you know are true. Remember from what sort of people your knowledge has come, and how from early childhood your mind has been familiar with the holy scriptures, which can open the mind to the salvation which comes through believing in Christ Jesus. All scripture is inspired by God and is useful for teaching the faith and correcting error, for re-setting the direction of a man's life and training him in good living. The scriptures are the comprehensive equipment of the man of God and fit him fully for all branches of his work. 2 Timothy 3 v 14-17 
 PRAY
Jesus, I want to be still and listen for Your still, small voice. 
Please speak to me through your word, the Bible.  
As You speak to me, please show me want you want me to be and to do. 
Amen.