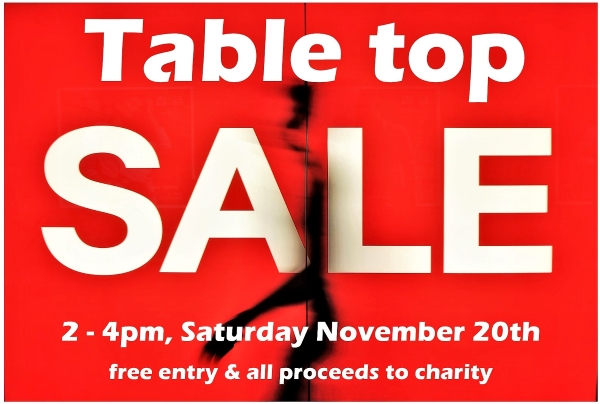 After a postponement and then a change of date MBC's long awaited Table Top Sale is going ahead this coming Saturday – November 20th. 
The event will take place in church between 2pm and 4 and all proceeds will go to various charities.
Items on sale will include: Bric-a-brac, Jewellery, Romanian crafts, hand made Christmas and greetings cards, Body Shop products, dolls, jigsaws, toys, cakes, knitted items, plants and lots more.