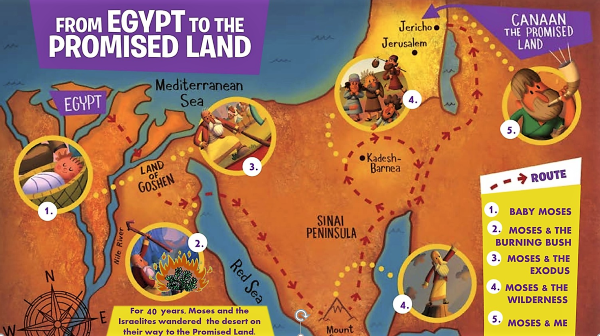 10.45am SUNDAY AUGUST 2. Join us on an exciting journey through Exodus as we discover the magic and the miracles, the excitement and the hope of the Promised Land and the ups and downs along the way. Soon we'll realise that Moses, Moortown and me have an awful lot in common.
After our live Facebook introduction which you can access HERE follow the journey on the Church at Home YouTube channel. You will also be able to join our travels via the MBC Facebook page, the Moortots Facebook page and once we get under way via the Family at Moortown YouTube channel
So how else can you get involved…
Got an idea to contribute something? Contact Shelley or Susie on shelley.dring.mbc@btconnect.com or HR@moortownbaptistchurch.onmicrosoft.com or give us a call.
Read the story in your bible… Week 1 Exodus 1-2:10, Week 2 Exodus 2:11- 4:17, Week 3 Exodus 4 -13, Week 4 Exodus 14 -24, Week 5 Hebrews 11:1-3 and 23 -29.
Got a home group or someone you are connected to then why not follow it with them?
Go on a prayer walk around your area and be guided by God on what you see and pray – like Moses.
Print this sheet out for someone who doesn't have a computer/internet and think of a way of involving them.
Join in our All Age Promised Land Treasure Hunt taking place in the first week of September.