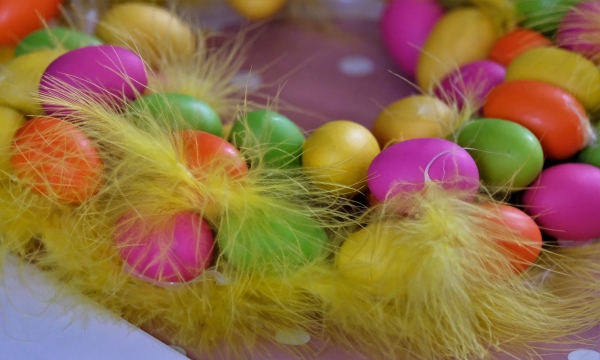 With a team of four working away in the MBC kitchen and the same number front of house doing the same this is how Lunch Club marked the start of Easter. 
A hearty (but healthy) lunch followed an introduction and welcome from Rachel, a talk from Shelley and then a good half hour making Easter crafts. 
Amid laughter and smiles crafting hand made stained glass windows, Easter cards and carefully cut out crosses added a real feeling of togetherness to the event – ironically held just 24 hours before the new team behind MBC's Stepping Stones meet again to dot more i's and cross more t's ahead of relaunching the church's mums and tots ministry.
The importance of these chalk and cheese projects sitting as they do alongside our regular Sunday services, Beacon, craft group, housegroups, bible study, an up to the minute website etc. etc. cannot be over-stated for each, in its own special way is doing two things; 1. building the kingdom of God and 2, putting MBC, a local church firmly where it belongs and that's at the heart of our community.